The Role of Email Protocols in Email Security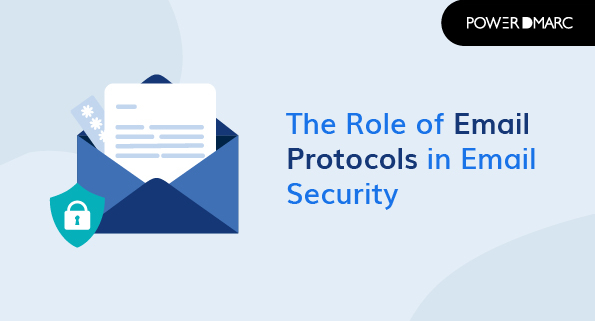 An email is an indispensable tool for communication in today's digital age. There are 4 billion daily email users. However, the widespread use of email makes it a prime target for cybercriminals seeking to exploit vulnerabilities and gain unauthorized access to sensitive information. Email security has therefore become a critical concern for individuals and organizations alike. One key aspect of email security is the use of email protocols. 
These protocols define the rules and procedures for sending and receiving email messages and play a vital role in protecting against spam, phishing, and malware. 
Understanding the role of email protocols in email security is crucial for anyone who uses email, from individual users to IT professionals responsible for securing corporate email systems.
Email Protocols in Email Security: What Are They?
Email protocols are the rules and regulations that govern how email messages are created, transmitted, received, and delivered. 
Here are some categories of Email Security protocols:
Communication protocol –

Defines how data is transmitted through a network.

Message format –

Determines how each message is formatted and what constitutes a valid message.

Email communication protocols:

These include SMTP (Simple Mail Transfer Protocol), POP3 (Post Office Protocol 3), and IMAP4 (Internet Message Access Protocol 4).

Email message format protocols:

MIME (Multipurpose Internet Mail Extensions), PGP (Pretty Good Privacy)
Exploring the Different Types of Email Protocols Used Today
Many different types of email protocols are currently in use, making things a bit confusing for those trying to figure out how to get started with email marketing or even troubleshoot their current system.
DKIM, SPF, & DMARC
Domain Keys Identified Mail (DKIM) is a method to validate that an email was sent from the actual owner of the email address. It works by signing the email with a private key, which is then verified by a public key. The sender's domain includes a TXT record (which has to be configured) that contains the public key. 
DKIM only validates that the message was sent from an authorized location. It must verify who wrote the message or whether it's legitimate content.
SPF (Sender Policy Framework) checks whether your outgoing mail servers can send mail on your domain's behalf. SPF helps prevent spoofing, whereby someone maliciously uses your domain name in their email address to appear to have sent them something when you didn't do it yourself.
SPF requires you to publish records in DNS, so other mail servers can check them before they accept an email as legitimate. If you use a third-party mail provider like Google Apps or Office 365 and don't support SPF, then you should use DMARC instead.
SMTP
The Simple Mail Transfer Protocol (SMTP) is a standard for sending emails online. The protocol is used by all email clients and servers to send, receive, and store messages.
SMTP uses TCP port 25 by default. If you're sending emails outside your network and not behind a firewall, SMTP can connect to the receiving server without configuration changes. If you need to configure your firewall or router to allow SMTP traffic from an external source, use TCP port 25.
POP3
POP3 is a simple protocol that allows users to access their email from any location as long as they have an Internet connection. It's also used to download messages and attachments from the server to their computer before deleting them from the server.
S/MIME (Secure/Multipurpose Internet Mail Extensions)
S/MIME (Secure/Multipurpose Internet Mail Extensions) is an encryption technology. It protects email messages from being read by unauthorized parties during transmission over the Internet.
S/MIME uses public key encryption to digitally sign, encrypt, and decrypt messages sent between two individuals or organizations.
Related Read: How to encrypt email? 
PGP (Pretty Good Privacy)
PGP (Pretty Good Privacy) is an encryption program released in 1991 that lets users scramble emails so third parties can't read them. PGP works with both desktop and mobile devices. 
Still, it's not compatible with most modern email services because it uses its protocol — which is why some companies offer end-to-end encryption as an extra security feature for their paid accounts.
IMAP
Internet Message Access Protocol (IMAP) is an alternative to POP3 for accessing email on the server side. IMAP allows users to access their email from multiple devices without downloading all of their messages simultaneously. 
IMAP also allows users to create folders within their mailbox folders for organizing messages by topic or project.
Understanding the Importance of Email Protocols in Modern Communication
Email Protocols are the standards that govern how email systems communicate with each other. Email protocols are designed to ensure compatibility across different email systems and to maintain security and privacy.
Here are some of the benefits of using Email Protocols:
Ensuring Compatibility Across Different Email Systems
A single organization or multiple organizations may own email systems. They may be hosted on-premises, in the cloud, or both. Email protocols aim to ensure that communications between different systems remain consistent so that messages can be sent and received reliably.
Maintaining Email Security and Privacy
Email protocols are also used to maintain security and privacy. For example, they help prevent unauthorized access to your inbox by requiring authentication before someone can read your messages. 
They also encrypt messages while in transit so that third parties cannot intercept or read them.
Supporting Email Automation and Integration
Many companies use automated emails to schedule emails at specific times or when customers perform certain actions. These include welcome emails after registration, purchase receipts, and other notifications. 
To automate these processes, you need an API that will allow you to send emails through your application or website programmatically.
Enabling Email Interoperability Across Networks
Email messages are sent across different networks. If each network used its protocol, it would only be possible for an email message to reach its destination if it were sent over a different network than the one it was received on. 
For example, if you send an email from your Gmail account to someone who uses Yahoo Mail, they won't receive it unless both of you use the same protocol (i.e., SMTP).
Wrapping up the Significance of Email Protocols in Efficient Communication
Email protocols play a vital role in enabling efficient communication over the internet. They provide a standardized set of rules and procedures that ensure seamless and secure transmission of email messages between mail servers and clients. 
With email protocols, different email clients and servers can communicate with each other, leading to a cohesive email system. 
Furthermore, email protocols help prevent spam, protect sensitive information, and provide authentication mechanisms to ensure only authorized users can access their email accounts. Therefore, understanding the importance of email protocols is essential for anyone who uses email for personal or professional communication.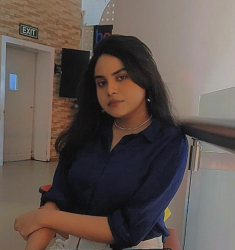 Latest posts by Ahona Rudra
(see all)