List of Trademark Registration Offices for VMCs – Updated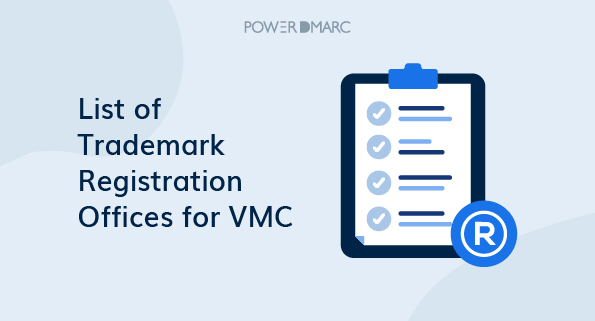 VMC stands for Verified Mark Certificate, a digital certificate issued by trademark registration offices. These are bodies that authorize and verify logo ownership. A VMC indicates that you are the legal owner of your brand's logo, and its forgery by a malicious actor would be a crime. This exercise prevents your brand from phishing and spoofing attacks attempted in its name.
As of the middle of 2022, there are 14,882 unique and valid BIMI records, but unfortunately, only 331 of them are linked to a VMC. On the upside, its adoption is increasing, and the issuance of new VMC certificates is being noticed every month.
Updated List of Trademark Registration Offices for VMCs
Currently, there are 17 trademark registration offices across the world for VMC. 
Boost Your Brand Engagement with VMC
Businesses and their consumers experience authenticated email conversations with the ground-breaking initiative of logo verification through VMCs that display your logo on verified emails and show-up verified checkmarks in Gmail. 
However, it's mandatory for your domain to be compliant with DMARC before applying for VMC. Once that's taken care of, you can upload your trademarked and validated logo or government mark that would show up next to emails sent from your domain. In case, there are multiple logos associated with your brand, you can select and set them for distinct communication flow. 
Several of the major email service providers currently support BIMI, and Google recognizes DigiCert as one of the official VMC certificate providers. Also, don't get confused with the photo or logo you see on Gmail in the little circle on the left as BIMI- these two things are different. That's not a BIMI-certified logo, but just an auto-generated display appended by Google which doesn't show any mark of authenticity. 
PowerDMARC Unlocks It All For You
PowerDMARC can help you deploy DMARC and set the DMARC record to quarantine or reject policy- the prerequisites for being VMC certified. Not just this, but we offer assistance with BIMI and VMC certification hosting for a smoother adoption journey.  
Contact us to get started! We would love to associate with your brand.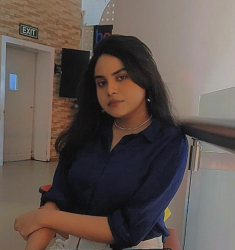 Latest posts by Ahona Rudra
(see all)