What Are Email-based Attacks and How To Prevent Them?
Email based attacks can have severe repercussions, including data breaches, financial losses, legal liabilities, damaged reputation, and disrupted operations.
Taking proactive steps to implement robust email security measures is vital for protecting sensitive information, maintaining trust with customers and stakeholders, and ensuring your business's long-term viability and success.
What Are Email-Based Attacks: Understanding the Threat Landscape
Email is a key target for cyber-attacks because it's an easy and convenient way to communicate, making it vulnerable to malicious actors. Email-based attacks are growing in number, complexity, and severity — becoming more difficult to detect and prevent.
Email-based attacks are malicious attempts to gain unauthorized access to systems or information through email accounts. Here are some of the most common types:
1. Phishing Attacks
Anyone who uses email, text messaging, or other kinds of communication could become a victim of phishing, which is on the rise. 
In the third quarter of 2022, financial institutions were the target of 23% of phishing attacks worldwide. Additionally, webmail and web-based software services accounted for 17% of attacks, making them the two most often targeted industries for phishing during the investigated quarter.
These are usually carried out by emailing users with false links or attachments designed to trick them into providing sensitive information such as passwords and credit card numbers.
2. Spear Phishing Attacks
Spear phishing involves sending personalized messages that appear legitimate but contain malware or try to trick recipients into revealing confidential information.
These messages often impersonate someone the target knows (such as a colleague) to make the attack seem more trustworthy.
3. Business Email Compromise (BEC) Attacks
These attacks trick employees into sending money or sensitive information to the attacker's account. The attacker may send an email that appears to come from someone in your company asking you to transfer money or send sensitive information via email. 
They may also ask you to wire money back to them if they say they had an issue with their bank account number or credit card number.
4. Email Spoofing Attacks
This type of attack involves sending emails that appear to be coming from someone else while disguising the sender's true identity. 
For example, an attacker could send an email claiming to be from Company X CEO requesting payroll information from all employees — even though this wouldn't be normal practice for the CEO or anyone else at Company X!
5. Malware and Ransomware Distribution Through Email
Cybercriminals often hijack email accounts to distribute malware. 
Businesses predicted that business email compromise attacks would significantly rise in 2023, followed by ransomware and attacks on cloud management interfaces. At the same time, 11% of respondents predicted an increase in nation-state-sponsored attacks on vital infrastructure.
This can take the form of a link in an email or attachment, which, when clicked on, will download malicious content onto your computer.
In some cases, this may include ransomware that locks down your files until you pay for them to be unlocked — making it almost impossible to recover your data without paying up.
6. Man-in-the-middle (MITM) Attacks on Email Communications
A MITM attack occurs when an attacker intercepts and relays data between two parties without either party knowing. This allows them to eavesdrop on communications and see exactly what is being sent back and forth between each party. 
Hackers can use a MITM attack to intercept sensitive data such as login credentials or corporate secrets before they reach their intended recipient. It can also be used by malicious actors who want to impersonate someone else's identity and send messages in their name.
7. Email Account Hijacking or Takeover Attacks
In this attack, a hacker will try to access your email account by guessing the password or using another method. The goal is to then use your account to send spam emails, harass or threaten other people, or steal valuable information from them.
8. Credential Harvesting Attacks Through Phishing or Social Engineering
Hackers can access email accounts by tricking you into giving up your login credentials by pretending to be someone else and asking for your usernames and passwords. 
They may also trick you into downloading an attachment containing malware (malicious software) that can steal your login credentials when you open it.  
Protecting Against Email-Based Attacks: Effective Prevention Strategies
Email security is a must-have for any organization, regardless of size. With the amount of sensitive data sent through email, it's important to ensure your company is well protected from malicious attacks and other threats.
Here are some email security tips you can take to help keep your company safe:
1. DMARC, SPF, and DKIM: Essential Email Security Measures
DMARC is a security standard that allows senders to establish policies for how receivers should handle their messages. 
A sender can include a policy in the header of their messages that instructs how to handle emails from that domain.
For example, an email containing an SPF record or DKIM signature is likely legitimate and not spam. By using DMARC, you can set up policies so only legitimate emails are delivered by your domain name and block malicious ones before they reach inboxes; this helps prevent phishing scams and other malicious attacks on your network.
2. Email Filtering and Anti-spam Measures
Set up email filters and anti-spam measures to block unwanted messages before they reach your employees' inboxes. This will help prevent malicious emails from reaching your workers' devices, which can be opened and clicked on.
3. Employee Training on Email Security
Educate your employees about potential vulnerabilities and how to avoid them. This includes using strong passwords, ensuring their devices are up to date with antivirus software, and monitoring suspicious activity. Employee rewards programs can be used to encourage the practice.
4. Multi-factor Authentication (MFA) for Email Accounts
A multi-factor authentication is a security option requiring more than one form of identification before a user can access an online account.
This type of authentication helps prevent password compromises by requiring users to verify their identity using a second factor, such as a code sent via text message or generated by an authenticator app.
5. Email Encryption for Sensitive Data
If confidential information is stored in email messages, consider using encryption to protect sensitive information from unauthorized access. Encryption scrambles data so authorized people can only read it with the appropriate decryption key.
6. Strong Password Policies and Management
Password policies should be enforced to ensure employees use and update strong passwords regularly. Employees should also be trained to avoid making careless errors when entering their website passwords.
Securing Your Email Communications: Safeguarding Your Business Against Cyber Threats
Securing email- based attacks is of paramount importance in today's digital landscape. Email-based attacks pose significant risks, including data breaches, financial loss, reputational damage, and operational disruptions.
Implementing effective email security measures, such as DMARC, SPF, DKIM, email filtering, employee training, multi-factor authentication, encryption, and strong password policies, is crucial to mitigate these threats.
Stay vigilant, stay informed, and prioritize email security as a fundamental aspect of your cybersecurity strategy.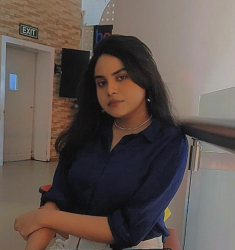 Latest posts by Ahona Rudra
(see all)