Top 5 Cybersecurity Managed Services in 2023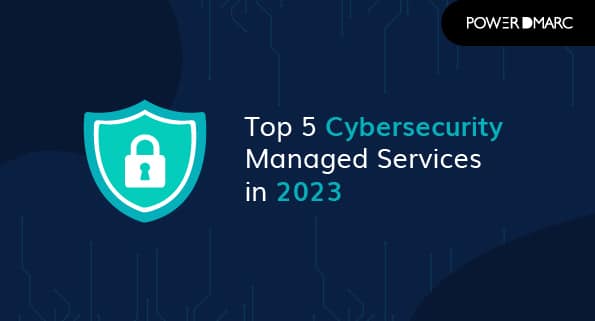 Cybersafe Solutions provides top cybersecurity managed services to help businesses protect their systems from cyber threats.
Their services include real-time security information and event management (SIEM) and managed detection and response (MDR) using machine learning and artificial intelligence.
Additionally, they offer vulnerability management, network security, and incident response services to ensure businesses stay cyber safe.
Understanding Managed Cybersecurity Services: Your Questions Answered
Managed cybersecurity services are the latest trend in cybersecurity, and many businesses are taking advantage of them. 
The global managed services market is expected to grow from its current value of USD 179.33 billion in 2021 to USD 393.72 billion in 2028, at a CAGR of 11.82% over the forecast period of 2022–2028.
But what are they exactly? And how can they help your business? Let us answer all your questions in detail!
What Are Cybersecurity-managed Services?
Cybersecurity managed services are outsourced IT services that aim to help businesses protect their digital assets from cyberattacks. These services can take on many different forms depending on the needs of the business and include everything from security audits to incident response.
What Is the Role of a Cybersecurity Managed Services Provider (MSP)?
The role of an MSP is to protect a company's information technology infrastructure against cyberattacks, breaches, and other forms of data loss. They do this by offering a range of cybersecurity tools and services that can be tailored to meet each client's specific needs.
Why Should a Company Consider Outsourcing Its Cybersecurity?
There are many reasons why companies should consider outsourcing their cybersecurity. 
The first is that it can be difficult to find the right person for the job, and if they are not qualified, they will be unable to do the job effectively.
Another reason is that it can be expensive to hire employees, pay them and train them. It also takes time to find someone qualified and with experience in this field.
Outsourcing allows you to hire virtual assistants with experience working with your company's systems, saving you time and money. 
You also don't have to worry about whether or not they will be able to do their jobs effectively because they've already proven themselves reliable in past projects.
What Types of Cybersecurity Services Are Typically Offered By Managed Services Providers?
Managed services providers (MSPs) offer various cybersecurity services to help organizations protect their digital assets. Some common services offered by MSPs include:
Threat Monitoring and Detection

Incident Response and Remediation

Vulnerability Assessments and Penetration Testing

Security Audits and Compliance

Security Consulting and Strategy

User Awareness Training
How Can Cybersecurity Managed Services Help Protect My Organisation from Cyber Threats?
Cybersecurity-managed services play a crucial role in safeguarding organizations from various cyber threats. 
Here's how they help protect your organization:
Proactive Threat Detection

Timely Incident Response

Patch Management and Vulnerability Assessment

24/7 Monitoring and Support

Access to Expertise and Resources

Cost-Effectiveness
How Do Cybersecurity Managed Services Handle the Incident Response and Security Breaches?
Cybersecurity managed services provide 24/7 monitoring of your network, applications, and systems for potential threats or vulnerabilities that could lead to security breaches or data loss. 
If any issues are detected, the team will take action immediately to prevent any damage from occurring.
How Do I Choose the Right Cybersecurity-managed Services for My Organization?
When selecting CMSS, it's important to understand your current security posture, how likely you are to be hit by an attack, and what kind of resources you have available internally to manage your security program. 
These factors will help determine how much support you need from outside vendors to maintain high protection across all systems, applications, and networks.
How Can Cybersecurity-managed Services Integrate With Our Existing IT Infrastructure?
Whether it's an existing team or new hires, CMSS providers should have experience integrating their solutions into existing IT infrastructures. 
This way, they can easily scale up their level of support when necessary or reduce it when not needed as much — saving money while keeping risk at bay.
Are Cybersecurity-managed Services Suitable for Small and Medium-sized Businesses (SMBs)?
Yes. SMBs are now more likely to be targeted by cybercriminals than larger businesses, as they can be less prepared and have fewer resources to fight back. 
Thus, having a managed service provider take care of your security is more important than ever.
What Is the Difference Between Cybersecurity-managed Services and Traditional In-house Security Teams?
Traditional in-house security teams typically only focus on protecting an organization's networks and systems. They're not usually equipped to help companies with their other compliance needs — including GDPR, HIPAA, and PCI — which are often required by law or industry standards. 
Managed services providers take the burden off SMBs' shoulders by providing a full suite of security services to help them avoid costly penalties and penalties from regulators such as the FTC or CFPB.
The Benefits of Investing in Managed Cybersecurity Services
Investing in a managed security service can help you reduce the risk of cyberattacks, protect your brand and reputation, and keep your business running smoothly.
Here are some of the benefits of managed cybersecurity services:
Proactive Cybersecurity
Managed security services provide proactive monitoring and protection against malware, viruses, phishing attacks, botnets, and other threats. They also include tools that help you identify any vulnerabilities in your network so they can be fixed before they become an issue.
Advanced Security Expertise
Cybersecurity is a complex field with many moving parts. A managed security service can help you stay up to date on all the latest trends and technologies related to cybersecurity so that you're always prepared for new threats.
Reduced IT Costs
Cybersecurity managed services can help companies reduce their IT costs without sacrificing security. By outsourcing their security needs to an expert, companies can replace expensive hardware with cloud-based solutions that don't require additional capital investments. 
This allows them to focus on their core business rather than spending money on security measures that aren't necessary for their industry or company size.
Real-Time Monitoring
Cybersecurity threats are constantly evolving and becoming more sophisticated, making it difficult for businesses to keep up with new developments independently. 
With real-time monitoring from a professional cybersecurity firm, you can protect your network from new threats as soon as they emerge—even if you don't have the resources or expertise in-house to do so yourself.
How To Become Cyber Safe – Invest in These Top 5 Cybersecurity Managed Services
As the world becomes more interconnected, so does our cybersecurity risk. There are several managed services available to help you keep your data safe and secure, including:
Email Authentication Services with DMARC, SPF, and DKIM 
Email authentication services are important to any company's cyber security strategy. These services can help you protect your business from phishing scams and malware attacks.
Three major email authentication services should be part of your cyber security strategy: DMARC, SPF, and DKIM.
DMARC is a policy allowing you to tell the world if you want your emails authenticated by SPF or DKIM. It also lets you specify what happens if someone tries to send mail on your behalf. The policy helps prevent spoofing, an email attack where scammers trick people into thinking their messages are coming from legitimate sources.
SPF (Sender Policy Framework) specifies which hosts can send mail as your domain name. This helps prevent spammers from sending messages pretending to come from your domain name by preventing them from using their servers in the header information.
DKIM (Domain Keys Identified Mail) uses public-key cryptography to digitally sign messages so receivers can verify the message came from a trusted source and hasn't been altered since its original sender sent it.
PowerDMARC as a leading email authentication service provider, offers comprehensive email security solutions that ensure brand name protection, and deliverability.
By leveraging their expertise, organizations can proactively safeguard their email infrastructure, mitigate threats, and establish trust with their recipients, fortifying their cybersecurity framework.
Security Information and Event Management (SIEM)
A SIEM is an automated system that collects, analyzes, and reports on security-related events occurring within an organization. It consolidates logs from multiple sources, such as firewalls, endpoint protection software, antivirus programs, and web applications. 
A SIEM can also monitor other security information sources like network devices, databases, and log files.
Once these events are collected, they are analyzed by the SIEM's rules engine. The results are then mapped against an event list to create alerts that can be sent via email or text to relevant personnel to mitigate any issues as soon as possible.
This allows organizations to react quickly in case of a breach or attack, ensuring that damage is minimized or eliminated.
Managed Detection and Response (MDR)
A managed detection and response service is an example of a cybersecurity managed service that can help you detect security breaches and respond to them quickly.
MDR aims to give you visibility into your network so that you can detect threats and respond to them before they cause damage. With MDR, you'll have access to a dashboard that lets you monitor all your devices in real-time and get alerts when something happens on your network.
What makes an MDR service different from other cybersecurity managed services?
It's not just about detecting potential threats but also about responding quickly when they occur. For example, if someone tries to log into your network illegally, the MDR service will alert you immediately so that you can shut down their access or block them from getting in.
Network Security
Network Security refers to the protection of networked devices against unauthorized access or attacks from malicious entities. This includes intrusion detection systems (IDS), intrusion prevention systems (IPS), firewalls, and perimeter defenses such as user authentication systems and encryption protocols.
Network security also encompasses policies regarding acceptable use, password standards, and encryption algorithms for sensitive data like credit cards or social security numbers.
Incident Response Services
Incident response services are designed to help protect against data breaches by responding quickly when an attack occurs. These services often include monitoring systems for suspicious activity so that an immediate response team is ready to respond when an incident occurs.
There may also be training programs for employees so they know how best to avoid security risks such as phishing scams or malware attacks while at work or home on their personal computers or devices.
Bottom Line: The Benefits of Investing in Cybersafe Managed Services
Cybersafe managed services are becoming increasingly important for businesses of all sizes as cyber threats continue to grow in number and sophistication. Investing in them provides numerous benefits, including proactive cybersecurity, advanced security expertise, cost-effectiveness, compliance, and peace of mind. 
Managed services providers can help businesses meet compliance standards and regulations, avoiding costly penalties and legal consequences. Investing in cyber-safe managed services is essential in protecting your business from cyber threats and ensuring its long-term success.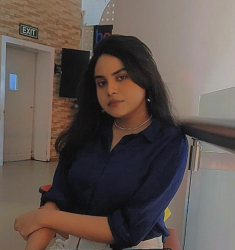 Latest posts by Ahona Rudra
(see all)