How To Prevent The Gmail Unauthenticated Question Mark?
Email is the primary communication channel for many businesses, so it's essential that your emails reach your customers' inboxes. But if your emails aren't authenticated, Google may mark them with a question mark, which can reduce their visibility and make your customers less likely to open them.
This is why it's important to implement email authentication protocols like SPF, DKIM, and DMARC. These protocols help to verify that your emails are actually from you, which can improve deliverability and protect your brand reputation.
Checking if Your Gmail Messages are Authenticated
Should you observe a question mark alongside the sender's name in Gmail, it signifies that the message lacks authentication. When an email lacks authentication, it implies that Gmail cannot verify the true identity of the sender. In such cases, exercise caution when considering responses or downloading any attached files.
What is the Gmail Unauthenticated Question Mark?
Gmail rolled out the protocol in 2016 that shows a red question mark graphic in Gmail next to emails sent from unauthenticated sources. This question mark appears in place of the sender's photo, logo, or avatar. As per Gmail, messages with a red question mark may not necessarily be dangerous, but it encourages recipients to be vigilant and careful about responding to them or clicking any links unless they are sure.
Gmail places sending sources under the authenticated and unauthenticated categories based on SPF and DKIM results. So, if you don't want to take the risk of getting question marks next to emails sent from your domain and foster a relationship of trust with your customers, you need to take email authentication seriously.
How to prevent the Gmail Question Mark? 
To prevent the question mark in Gmail, it's recommended to implement all three email authentication protocols simultaneously. Begin by authenticating your sending sources and message content spoofing with SPF and DKIM, and fortify defenses against spoofing with DMARC. 
This comprehensive approach ensures that your emails not only reach their intended recipients but also appear in their inboxes with the assurance of authenticity, making your brand more trustworthy in the eyes of your customers.
Setting Up SPF Records
To set up SPF records, you need to create a TXT record in your domain's DNS zone. The TXT record will specify which servers are authorized to send emails on behalf of your domain.
Implementing DKIM
To implement DKIM, you need to generate a public and private key pair. The public key will be published in your domain's DNS zone, and the private key will be used to sign your emails.
Utilizing DMARC
To implement DMARC, you need to create a DMARC record in your domain's DNS zone. The DMARC record will tell email providers what to do with emails that fail authentication.
DMARC is primarily focused on the domain-level authentication of emails, allowing domain owners to specify how email receivers should handle messages from their domains. It helps prevent email spoofing and phishing by aligning the "From" domain with SPF and DKIM authentication results. DMARC also provides reporting mechanisms for senders to receive feedback on email delivery and potential abuse.
ARC, or Authenticated Received Chain (Optional)
ARC is an optional step that confirms the current sender's authentication and validates the entire path the email traveled to reach the recipient. It helps to ensure that emails are delivered to the recipient's inbox, even if they have been forwarded.
Avoid These Gmail Authentication Pitfalls
Common mistakes in setting up email authentication can have detrimental effects on your email deliverability. Here are a few of these errors and how to avoid them:
Businesses often overlook updating or configuring Sender Policy Framework (SPF) records correctly. To avoid this, regularly review and update your SPF records to include all authorized email servers and services.
Neglecting DKIM Configuration
Incorrect or missing DomainKeys Identified Mail (DKIM) setup is a common blunder. Prevent this by ensuring that you've generated the correct DKIM keys and placed them in your DNS records accurately.
Many businesses fail to implement Domain-based Message Authentication, Reporting, and Conformance (DMARC) policies, leaving their email authentication incomplete. Create and deploy DMARC policies with care, gradually moving towards a stricter "reject" policy after monitoring.
Failing to validate and test your email authentication settings can lead to issues going unnoticed. Regularly test your authentication configurations to ensure they work as intended.
Not Monitoring Authentication Reports
Ignoring DMARC reports generated by DMARC can result in missed opportunities to improve your email authentication. Regularly monitor these reports and make necessary adjustments.
Relying Solely on Email Service Providers
While email service providers can assist, solely depending on them for authentication can be a mistake. Understand the basics of email authentication to take control of your email security.
Avoiding these common mistakes requires consistent monitoring, a clear understanding of email authentication protocols, and a commitment to maintaining accurate configurations across your email domains. This diligence ensures that your emails reach their recipients securely and without authentication issues.
What to Expect Next: Google's New Requirements for Senders 
In addition to making the authentication of outgoing email a must, starting in February 2024, Google will require senders who send 5,000 or more emails per day to Gmail accounts to meet the following requirements:
Avoid sending unwanted or unsolicited emails
This means that senders must only send emails to people who have explicitly opted in to receive them. 
Make it easy for recipients to unsubscribe
The unsubscribe process must be simple and straightforward. Recipients should be able to unsubscribe with a single click.
By requiring senders to only send emails to people who have opted in to receive them, and by making it easy for recipients to unsubscribe, Google can help to protect Gmail users from the nuisance that unwanted emails can be.
Conclusion
In conclusion, preventing the Gmail unauthenticated question mark is vital for maintaining your business's email reputation and ensuring reliable communication. By understanding and implementing authentication protocols like SPF, DKIM, and DMARC, you can significantly enhance your email security. Setting up SPF records, implementing DKIM, and utilizing DMARC should be approached with clarity and simplicity. 
Regular monitoring, involving your email service provider, and thorough testing play crucial roles in maintaining these security measures. It's essential for businesses to take these steps seriously to safeguard their email communications and maintain a professional online presence. 
Don't hesitate to act now and secure your email communications effectively. Get in touch with us to learn more.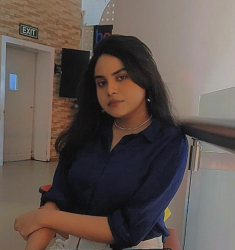 Latest posts by Ahona Rudra
(see all)