DMARC Training: How to become an Email Authentication Expert?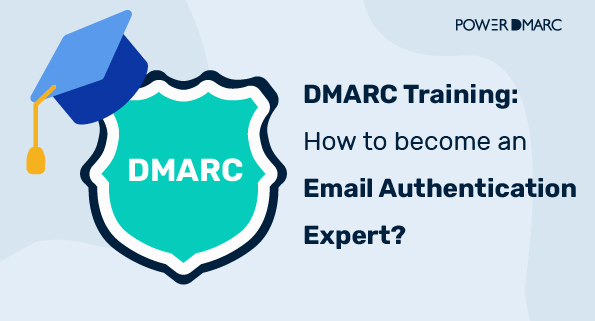 DMARC training is important because it teaches you how to use DMARC in your business. It's easyto set up and maintain, but it's also important to know how to use it correctly. If you run an online store or provide email services for customers, then you need to know about DMARC. It's not just about stopping spam—it's about making sure that all the emails sent from your domain have been authenticated by the recipient server and conform to its requirements.
What is DMARC Training?
Phishing and spoofing are two of the biggest problems facing businesses today. Phishing attacks are when someone tries to trick you into giving them your credentials by pretending to be someone else, while a spoofing attack is when someone tries to impersonate your brand by sending out emails that look like they're coming from you but aren't. These types of attacks can cause significant damage to your reputation and even lead to identity theft!
DMARC training teaches you how to set up DMARC records in order to prevent these kinds of attacks from happening. It's an easy way to make sure that your customers can trust what they see from your company. 
Why is DMARC Training Important? 
DMARC Training courses are important because they help you understand how to protect your brand from email spoofing and other forms of business email compromise. 
Spoofing is one of the many ways that phishing emails can be delivered. Spoofing allows hackers to send emails that appear to be coming from someone or somewhere else, and it allows them to use your brand name in their email. This makes it easy for hackers to trick people into clicking on links inside the emails and giving away sensitive information.
With DMARC, you can prevent this type of activity by setting up your own domain policies and rules. These will tell email services like Gmail and Yahoo whether or not they should accept emails coming from your domain, and if so how the message should look when it gets there.
Free DMARC Training Courses Available Online
PowerDMARC Email Authentication Fundamentals Course
Ideal for: Beginners 
Course Duration: 1 h 28 m 37 s
Number of modules: 8
Course outline: The course consolidates information on email-based attack vectors and an introduction to the DNS and DNS records. It then takes trainees through the various authentication protocols namely DMARC, SPF, DKIM, MTA-STS, TLS-RPT, and BIMI with step-by-step instructions on how to set them up properly.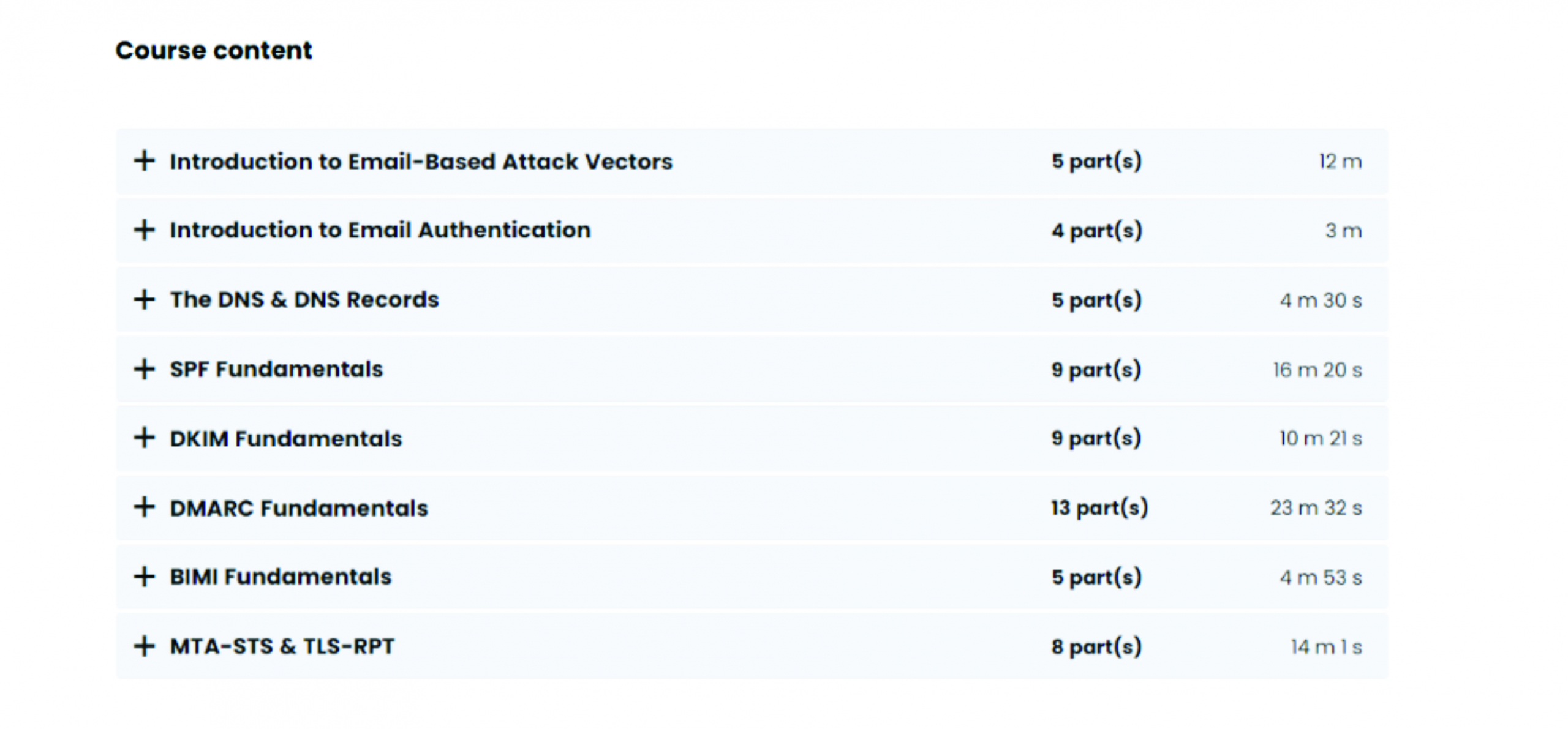 PowerDMARC Advanced Email Authentication Course
Ideal for: Professionals
Course Duration: 3 h 54 m 33 s
Number of modules: 15
Course outline: This course provides a more detailed outlook toward email authentication protocols, discussing error handling, exceptions, and other technical aspects of DMARC, SPF, DKIM, MTA-STS, TLS-RPT, and BIMI. It also discusses various individual features available on the PowerDMARC platform and how to leverage them. 
Benefits of Emai Security Training Programs 
Email Security Training Programs help domain owners: 
Harbour new information security skills 

Protect your organization and customers against security threats

Leverage AI-based security solutions to protect your domain

Identify phishing scams and avoid them.

Prevent social engineering attacks by identifying suspicious emails that may be part of an attack on your company's email infrastructure or web domain.
Additionally, 
It's quick to get started.

2. It helps your employees understand their role in keeping your company safe from cyber threats.

3. You can customize it to fit your organization's needs and protect it from threats as they arise.

4. Your employees will be more engaged in the work of keeping your company safe from cyber threats when they know how important their actions are to protecting the business.

It will increase employee morale by making them feel like they're contributing valuable input into their employer's security measures
Final Words
Email security is a complicated topic. There are so many factors to consider, and it's easy to get overwhelmed. For example, you have to make sure that your email system is secure—but who knows if it even is? It's hard to tell what's been done in the past, or what steps need to be taken now. Plus, there are all sorts of different kinds of threats out there: phishing, spam, and malware —and they're all constantly evolving.
So how do you even begin to address this stuff? You can begin by undertaking email security training programs that are designed to teach participants how to identify and secure their personal information, as well as the company's confidential data.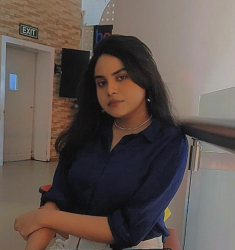 Latest posts by Ahona Rudra
(see all)