DMARC for Email Marketers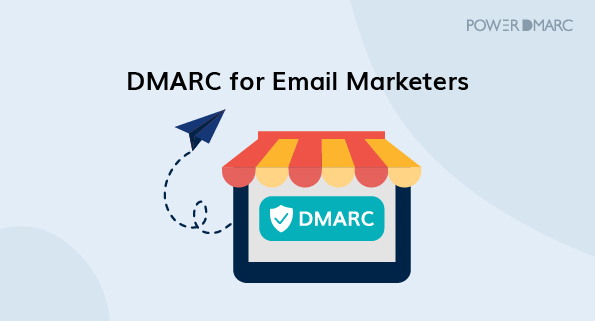 DMARC for email marketing is crucial since sliding into your prospects' inboxes is not easy as pressing the send button. Considering the fact that the digital landscape is replete with spam and phishing scams, the chances of your emails getting lost in the fray, or a scammer spoofing your domain, are ample. This not only puts the reputation of your business at stake but also leads to various security threats, including malware distribution, phishing attacks, and Business email compromise (BEC). 
To ensure that email servers trust your messages and don't flag them as spam, and mitigate the risk of email spoofing, businesses should implement email authentication protocols such as Sender Policy Framework (SPF), DomainKeys Identified Mail (DKIM), and Domain-based Message Authentication, Reporting, and Conformance (DMARC). 
In this blog, we'll look at the most crucial authentication protocols you need to know to ensure your emails reach the inboxes of your prospects.
What are SPF and DKIM?
SPF and DKIM are two of the three pillars of email authentication, which when utilized by themselves or in tandem with DMARC for email marketing, can help verify the legitimacy of an email and prevent spammers, phishers, and other imposters from posing as a legitimate business and sending emails from a domain they do not control.
SPF (Sender Policy Framework)
As per RFC 7208, Sender Policy Framework or SPF is a standard that ascertains that the sender of an email is authorized to use the sender's domain, to ultimately protect organizations against impersonation. 
Designed to prevent email spam and phishing attacks, it works by allowing domain owners to specify which IP addresses are authorized to send emails from their domain. The domain owner can specify which IP addresses or range of IP addresses are allowed to send an email on the domain's behalf by adding a DNS (Domain Name System) entry. 
Every time an email is received, the recipient's server verifies the SPF record for the domain of the sender to make sure the message was sent from a trusted sender. When an email is sent from an IP address that is not included in the SPF record, the email may be rejected by the recipient's server or flagged as spam.
DKIM (DomainKeys Identified Mail)
DomainKeys Identified Mail (DKIM) is a standard for verifying the origin of emails and ensuring their integrity. DKIM allows a digital signature to be attached to an email's header, which can then be checked by the mail server of the intended recipient.
By employing this protocol, the sender's domain name can be digitally signed using a private key before the email is sent. The public key is broadcast to the world using the sender's DNS record. 
The recipient's mail server will next look up the sender's DNS record, retrieve the public key, and compare it to the signature to determine if the email is legitimate. This will increase the likelihood that the message will be delivered and not blocked as spam or phishing.
However, it is worth noting that "DKIM doesn't prevent SPAM or phishing attempts on its own—it just makes them harder for bots to do successfully because they'll need access to your private keys first before they can forge them correctly." This further necessitates the need for it to be paired with DMARC, for email marketing agencies.
What is DMARC?
While with SPF and DKIM, the agency of the outcomes relies upon the  Internet service provider (ISP), DMARC for email marketing puts the autonomy in the hands of the domain owners/businesses to create a policy to reject or quarantine emails coming from senders they do not recognize or trust.
Typically, while employing the DMARC protocol, the domain owner can set the policy to one of three options— None, Quarantine, or Reject. 
So when the messages surpass the SPF and/or DKIM authentication tests, DMARC determines what should happen to them. Should those emails be let through even if they fail to verify their identity? Should they be quarantined, i.e. sent to the spam folder of the receiver? Or should they be altogether rejected? 
How Does DMARC Work?
Now that you know DMARC works in conjunction with SPF and DKIM to assist email domain owners to protect their domain from unauthorized use and help email receivers identify and filter out fraudulent emails, let's take a look at how it is implemented by email marketers or domain owners. 
With DMARC, the domain owner can publish a policy in their DNS records instructing email recipients on what to do if an email fails authentication. When an email is received, the receiving mail server validates the SPF and DKIM authentication results. If the email is authenticated by SPF and DKIM, it is sent out normally. 
If either fails, the receiving server will look at the DMARC policy published in the sending domain's DNS record. A failed message may be quarantined or rejected entirely, depending on the policy's instructions to the receiving server.
In addition, DMARC includes reporting mechanisms that enable the domain owner to learn how their email is being handled by recipients. With these reports, you can identify who is sending emails on behalf of the domain and from where. You can rely on PowerDMARC for DMARC enforcement at your company to protect your business email domains from the bad intentions of impersonators and domain abusers.
Why is DMARC Important for Email Marketers?
When it comes to mitigating cyber attacks through phishing or email spoofing and boosting email deliverability, DMARC is an integral aspect of email authentication. It helps email domain owners protect their domain from unauthorized use and helps email receivers identify and filter out fraudulent emails.
Considering the fact that the digital landscape is full of spam and phishing scams, email security awareness and digital adoption are critical for enterprises that want to stay ahead of the curve. Embracing new technologies can help businesses streamline processes, boost productivity, and improve customer experiences. Thus, improving their retention and bottom line.
Apart from this, DMARC for email marketing, also allows marketers and marketing agencies to track their email traffic and see how recipients are handling their communications, which can further assist them to fix delivery issues like spam folders.
Additionally, DMARC can enhance recipients' user experience. As email recipients are more likely to trust and engage with emails from legitimate senders when the danger of fraud is reduced, engagement rates and conversions shoot up. 
Final Thoughts
Besides cyber attacks, staggering email deliverability rates and messages ending up in the spam folder of the recipient are probably the worst nightmares for any email marketer. To enhance email security and avoid these pitfalls, it becomes crucial to implement email authentication protocols such as SPF, DKIM, and DMARC. 
As the leading DMARC Analyzer and Reporting SaaS platform, PowerDMARC can work with you to offer well-rounded protection to your emails. Get in touch with us to know more about our services.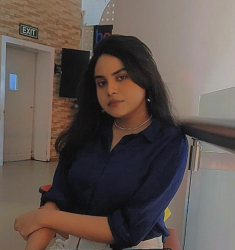 Latest posts by Ahona Rudra
(see all)