GPT-4: A Powerful Email Fraud Accessory?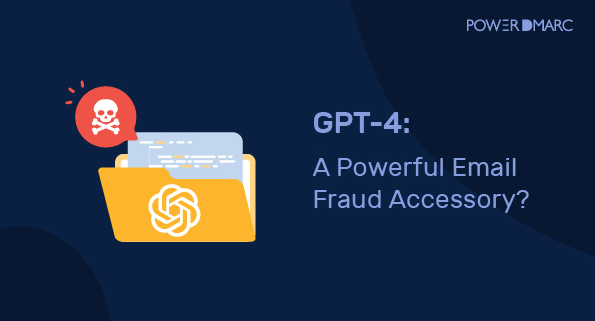 Artificial intelligence has transformed various industries, including the financial sector, healthcare, and transportation. While AI has made many aspects of our lives easier and more efficient, it has also opened the door to new forms of cybercrime. One such threat is email fraud, which is becoming increasingly sophisticated and difficult to detect. In this blog, we'll explore the potential impact of GPT-4, the next-generation AI language model, on email fraud.
What is GPT-4?
GPT-4 is the successor to the GPT-3 language model, developed by OpenAI, which has revolutionized natural language processing. GPT-3 has 175 billion parameters, making it the most powerful language model to date out of all the existing large language models (LLMs). GPT-4 is expected to be even more powerful, with the potential to revolutionize the field of AI. 
How Does Email Fraud Work?
Email fraud is a type of cybercrime that involves sending fraudulent emails to trick people into revealing sensitive information or transferring money. The most common form of email fraud is phishing, where attackers impersonate a legitimate entity, such as a bank or an online retailer, and ask the recipient to click on a link or download an attachment.
In email fraud, the attacker will often impersonate a legitimate entity, such as a bank, an online retailer, or a government agency. The attacker will then craft a message that looks like it came from a legitimate entity and will include a call to action, such as clicking on a link or downloading an attachment.
Once the recipient clicks on the link or downloads the attachment, the attacker can steal sensitive information or install malware on their device. The attacker may also direct the recipient to a fake login page that looks identical to the real one, where they can then steal the recipient's username and password.
Email fraud can also take the form of a business email compromise (BEC), where the attacker impersonates an executive or employee of a company and requests that funds be transferred to a fraudulent account. BEC attacks are particularly dangerous because they often involve a high level of social engineering, and the attackers can make off with large sums of money.
Overall, email fraud relies on deception and social engineering to trick individuals into revealing sensitive information or transferring money. As such, it's important to be vigilant and cautious when receiving unsolicited emails or messages and to verify the legitimacy of any requests before taking action.
The Role of AI in Email Fraud
AI has played a significant role in the evolution of email fraud. Cybercriminals use AI-powered tools to generate more convincing phishing emails, making them harder to detect. 
Cybercriminals use AI-powered tools to create more convincing phishing emails

AI can create fake login pages that look nearly identical to legitimate ones

Machine learning algorithms analyze large datasets to determine effective ways to craft convincing phishing messages

AI can personalize phishing emails by analyzing recipient's social media profiles and public data

AI has made email fraud more sophisticated and difficult to detect

It's important for individuals and organizations to be aware of these techniques and take steps to protect against email fraud.
Read more on AI in Cybersecurity. 
GPT-4 and Email Fraud
GPT-4 has the potential to make email fraud even more dangerous. With its ability to generate realistic, human-like language, it could be used to create phishing emails that are almost indistinguishable from real ones. This would make it even harder for people to identify and avoid fraudulent emails.
Moreover, GPT-4 could be used to automate the entire process of creating and sending phishing emails. This would make it easier for cybercriminals to launch large-scale attacks, targeting millions of people at once.
The Need for Advanced Security Measures
As AI becomes more powerful, the need for advanced security measures becomes more pressing. Organizations must take steps to protect their networks and their employees from email fraud. This includes implementing anti-phishing measures, such as two-factor authentication, and training employees to identify and avoid phishing emails.
What are the security measures to prevent email fraud?
There are several security measures that individuals and organizations can take to prevent email fraud. Here are some of the most effective measures:
1. Enable Multi-Factor Authentication (MFA)
This adds an extra layer of security to email accounts by requiring a second form of verification in addition to a password.
2. Use Email Filtering
Email filtering technology can help to identify and block phishing emails before they even reach the recipient's inbox.
3. Educate Employees
Educating employees about the risks of email fraud and how to identify phishing emails can go a long way in preventing successful attacks.
4. Implement Email Authentication
Email authentication protocols like Sender Policy Framework (SPF), DomainKeys Identified Mail (DKIM), and Domain-based Message Authentication, Reporting & Conformance (DMARC) can help to prevent attackers from spoofing legitimate email addresses.
5. Keep Software Up To Date
Ensure that email clients and operating systems are regularly updated with the latest security patches and software updates.
6. Verify Requests for Money Transfers
When receiving a request to transfer money, verify the request using a separate communication channel (e.g. a phone call) before taking any action.
7. Use Strong Passwords
Encourage the use of strong passwords and password managers to protect email accounts from unauthorized access.
8. Conduct Regular Security Audits
Regular Cybersecurity audits can help to identify vulnerabilities in email systems and prevent potential attacks.
Conclusion
GPT-4 has the potential to revolutionize the field of AI, but it also has the potential to make email fraud even more dangerous. As the threat of email fraud continues to evolve, organizations must remain vigilant and take steps to protect themselves and their employees. The future of AI is bright, but it's essential to use this technology responsibly to ensure that it benefits everyone, rather than a select few with malicious intent.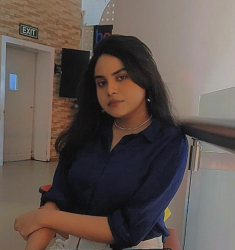 Latest posts by Ahona Rudra
(see all)