New Age Phishing Threats and How to Plan Ahead
Phishing threats have evolved over the years, increasing by 150% per year in the last four years, and cybercriminals are constantly finding new ways to trick individuals and organizations into revealing sensitive information. The use of artificial intelligence (AI) in phishing attacks is one such evolution — which has also led to surging demand for advanced cybersecurity solutions. The artificial intelligence in cybersecurity market is projected to experience a compound annual growth rate (CAGR) of 27.8% between 2022 and 2030.
Common Types of Advanced Phishing Threats 
Advanced phishing threats encompass various sophisticated tactics, often involving high levels of personalization and social engineering, which makes them challenging to detect. The threats can typically be categorized into: 
Spear Phishing
AI and machine learning can be used to gather and analyze vast amounts of publicly available data from social media and other sources to create highly personalized phishing emails. These emails may contain specific details about the target, such as their interests, job role, or recent activities, making them more convincing.
Natural Language Generation
AI-powered natural language generation (NLG) tools using NLP algorithms can create more convincing phishing emails by generating texts that look human-produced. Using the collection and analysis of unstructured data to create tailored, quality content, NLG makes it harder for recipients to identify the emails as fraudulent based on language alone.
Chatbots and Voice Cloning
AI-driven chatbots and voice cloning technology can mimic the voice and behavior of trusted individuals, such as a CEO or manager. Attackers can use this technology to initiate phone calls or conduct conversations via email or messaging apps to trick employees into taking certain actions.
Credential Theft
AI algorithms can analyze large datasets of stolen credentials to identify patterns and common passwords. This information can be used to craft phishing campaigns that are more likely to succeed in stealing login credentials.
Automation of Attack
 AI can automate various aspects of phishing attacks, such as sending out massive numbers of phishing emails, identifying vulnerable targets, and even crafting convincing phishing websites. This makes it easier for cybercriminals to scale their operations.
The Goals of New Age Advanced Phishing Threats
The objectives of advanced phishing threats are multifaceted and often driven by malicious actors seeking to exploit individuals and organizations for various purposes. Data theft is one of the primary goals of many phishing attacks. Cybercriminals aim to steal sensitive and valuable data, such as personal information, financial records, login credentials, and intellectual property. 
Financial fraud is another prevalent goal of phishing attacks, particularly in attacks targeting individuals and businesses. In a notable incident in March 2019, criminals used AI-based software to impersonate a CEO's voice and attempt a fraudulent €220,000 transfer. The CEO of a UK-based energy firm received a call that mimicked his German boss's voice, urgently requesting funds for a Hungarian supplier. 
While AI experts anticipated AI-driven cyberattacks, this incident marked the first known use of AI for voice-spoofing in a cybercrime. The case underscores the evolving sophistication of AI in cybercriminal tactics.
In many cases, phishing cyber threats combine these goals to maximize their impact. For example, a phishing attack targeting an employee's corporate email account may aim to steal sensitive company data for financial gain while also compromising the employee's identity for future cybercrimes.
The threats of phishing continue to evolve, and cybercriminals employ increasingly sophisticated tactics to achieve their objectives. Therefore, individuals and organizations must remain vigilant, implement robust cybersecurity measures, and educate users to recognize and defend against these threats.
How to Stay Safe from Phishing Cyber Threats?
Planning against phishing threats involves a combination of proactive measures and security practices to mitigate the risk of falling victim to phishing attacks. Here's an elaboration on each of the mentioned strategies:
Employee Training and Awareness
Recognizing Phishing Emails
Training employees to recognize phishing emails is a critical first line of defense. They should learn to identify suspicious email characteristics, such as unexpected sender addresses, generic greetings, misspelled words, and unusual attachments or links.
Educate employees about safe browsing habits, emphasizing the importance of not clicking on suspicious links or downloading files from untrusted sources. Provide guidelines on how to verify the legitimacy of websites and email sources.
Strong Password Policies
Implement robust password policies that require employees to use complex passwords, change them regularly, and avoid using easily guessable information. Encourage the use of password management tools to securely store and generate strong passwords.
Two-Factor Authentication (2FA)
Enforce the use of two-factor authentication (2FA) wherever possible. 2FA adds an extra layer of security by requiring users to provide a second authentication factor, such as a one-time code sent to their mobile device, in addition to their password.
Email Filtering and Anti-Phishing Tools 
Employ advanced email filtering solutions and anti-phishing tools that can detect and block phishing emails before they reach employees' inboxes. These tools use various techniques, including machine learning and pattern recognition, to identify suspicious emails.
Regular Software Updates 
Keep all software, including operating systems, browsers, and applications, up to date with the latest security patches. Cybercriminals often exploit vulnerabilities in outdated software.
Exercise the Power of Artificial Intelligence and Machine Learning 
Leverage artificial intelligence (AI) and machine learning (ML) to bolster your cybersecurity defenses. AI and ML can help in various ways, such as by analyzing patterns to detect phishing attempts, identifying anomalies in user behavior, and enhancing email security by recognizing new phishing tactics. Several companies have already adopted AI to combat cybersecurity challenges.
Implementing DMARC
DMARC, which stands for Domain-based Message Authentication, Reporting, and Conformance, can help prevent certain types of phishing attacks, including those that involve email spoofing. DMARC is an email authentication protocol that helps organizations protect their email domains from being used for fraudulent purposes. Here's how DMARC can help prevent phishing attacks:
Authentication and Validation
DMARC builds upon two other email authentication protocols, SPF (Sender Policy Framework) and DKIM (DomainKeys Identified Mail). SPF allows domain owners to specify which mail servers are authorized to send email on their behalf, while DKIM enables the signing of email messages with a cryptographic signature. DMARC uses these authentication mechanisms to verify the authenticity of incoming emails.
With DMARC, domain owners can specify a DMARC policy for how an email from their domain should be handled if it fails authentication checks. They can choose from three policy levels: None (p=none), Quarantine (p=quarantine) and Reject (p=reject).
DMARC includes reporting mechanisms that allow domain owners to receive feedback from email receivers about email authentication results. This feedback provides insights into the sources and frequency of authentication failures, helping organizations to fine-tune their email security policies.
Predictions for Future Phishing Threats
In the evolving cybersecurity landscape, several trends are emerging in phishing attacks. AI-powered phishing threats will make emails more convincing and personalized. Spear phishing will become more sophisticated, targeting specific individuals with highly convincing messages. 
We'll also see an increase in attacks via SMS (smishing) and voice calls (vishing). Credential stuffing, and the usage of stolen credentials for account takeovers, will further witness a signficant rise. Moreoevr, phishing will serve as a gateway for ransomware attacks that will lead to the unnecessary loss of financial assets and sensitive information.
Conclusion
To counter these threats, proactive strategies are essential. From continuous training and awareness programs to AI-enabled advanced email filters and anti-phishing tools, several measures can be taken to mitigate the risks. As discussed, implementing DMARC for your emails is a great way to protect against evolving phishing threats, so contact us today to get starting!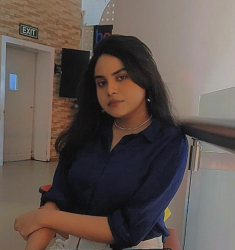 Latest posts by Ahona Rudra
(see all)