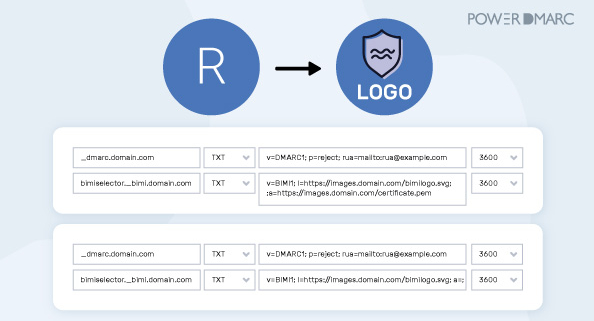 BIMI email specification gives a brand the agility to determine what logo should appear as the sender for outgoing emails. Its unique approach allows the brand to create a wholesome user experience with more than just their products, but also their customer touchpoints. Instead of the generic logo that is displayed by default by your mailbox provider, BIMI helps brands provide a more professional look and feel to their business and marketing emails. This can be useful if a brand wishes to keep the same main brand and/or use different logos for different contexts.
What are Key Requirements for BIMI?
Domain owners should note that they need to meet certain key requirements before configuring BIMI for their domains. They are as follows:
For BIMI to function, DMARC enforcement is a mandatory requirement. Make sure that you configure a DMARC analyzer for your domain and shift to a policy of p=reject/quarantine
The next step is to have your BIMI complaint brand logo in place. According to BIMI logo, the correct SVG file format is SVG Tiny 1.2
The display of your BIMI logo is ultimately in the hands of your mailbox provider, so make sure BIMI is supported by your participating mailbox providers
Finally, implement BIMI for your domain by publishing your BIMI DNS record
How to Create a BIMI DNS Record? 
For creating and publishing your BIMI record, start by identifying your root domain. This is the domain that would appear as the sender of your emails. Considering your domain name is domain.com, the next step should be creating your BIMI selector. Similar in function to DKIM selectors, a BIMI selector is rendered by receiving servers to extract your BIMI record during a DNS lookup.
Note: It is not mandatory to define a selector name, as you can go with the default selector. However, if you operate several brands located on subdomains and want to render a different BIMI logo for each of them, then you need to manually configure a BIMI-selector header to make that possible.
BIMI Record Examples
BIMI record without VMC:

BIMI record with VMC:

Note: If you have not created your BIMI selector name, the name will be kept as "default", in which case the value for your "host" field will be "default._bimi.domain.com". 
I Have Published My BIMI Record, What Next? 
Simply publishing your BIMI record is not enough to rest assured. You still need to ensure that your BIMI record is valid.
Gaining visibility on your sending sources when you are on p=reject for DMARC is crucial to maintaining a consistent flow of information and a steady email deliverability rate. DMARC reports parsed and displayed on a human-readable dashboard save your time while organizing your domain's data efficiently. Configuring a DMARC report analyzer helps you manage and monitor your domains and hosted services with ease, allowing you to modify your record configurations in real-time with the click of a button.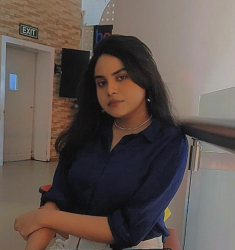 Latest posts by Ahona Rudra
(see all)
https://powerdmarc.com/wp-content/uploads/2021/08/publish-bimi-record.jpg
404
594
Ahona Rudra
https://powerdmarc.com/wp-content/uploads/2020/02/black-powerdmarc-logo.png
Ahona Rudra
2021-08-12 14:52:26
2023-01-09 12:52:18
How to publish a BIMI record?