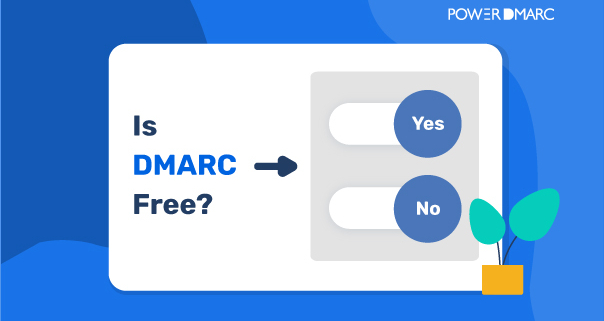 Is DMARC free? Yes! However, there are a few considerations that you need to be aware of first.
Do you know where your domain's emails come from? Are spammers attempting to fake your email domain to access your account and commit fraud? Are you following optimal email practices to ensure safe delivery to inboxes? DMARC brings you out of these doubts, giving you complete control over email delivery for your company's domain.
DMARC (Domain-based Message Authentication Reporting and Conformance) is a free and open-source technological protocol that aligns SPF and DKIM procedures with validating an email. Domain owners, large and small, may combat business email compromise, phishing, and spoofing by using DMARC. DMARC was initially published in 2012, and an American founder co-authored it.
Adopting a policy in your DMARC record may notify the world on how to address the unauthorized use of your email domains.
Read DMARC RFC specifications by clicking on the linked text.
Is DMARC Free for Small Businesses? 
Is DMARC free for small businesses? Yes, however, you will need some technical expertise to set it up and administer it. Once DMARC is appropriately configured, it can help to protect your business from phishing scams and other email-based attacks. In addition, DMARC can also provide valuable data about the emails being sent to and from your domain. This information can improve your email deliverability and ensure your messages reach the intended recipients.
To start authenticating your domain, you can generate your free record with our DMARC record generator tool. 
Note that DMARC configuring can often go wrong when you try to do it manually. In a situation like this, the protocol can do more harm than good by blocking your legitimate emails. It's better to speak to an expert and use a DMARC analyzer to configure it to avoid misconfigurations. 
What Are the Benefits of a DMARC Analyzer?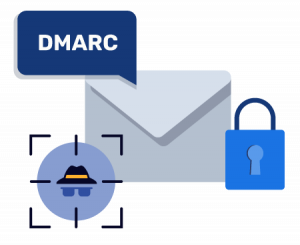 DMARC is an essential part of a company's email security and deliverability strategy because of the following advantages that it offers:
●  Visibility
DMARC helps the visibility of your organization's domain on DMARC-compliant domains because all messages that pass through DMARC queries are logged. This means that you can see if you are sending messages that match the policies set by your organization.
●   Reputation
DMARC is a new standard that attempts to solve the problem of email spoofing. Email spoofing occurs when a spammer sends out messages with false headers, pretending to be coming from a legitimate company. However, the problem is resolved by sender-receiver collaboration facilitated by DMARC. Both communicators define rules about how to respond to potential spoofs. Furthermore, the receiver can share the reports regarding the origin of the emails accompanied by DKIM and SPF to confirm the email's authenticity. Such practical and transparent communication protects the brand identity and reputation.
●  Prevents Phishing
DMARC helps prevent phishing attacks by allowing the receiver to authenticate the sender's domain name, thereby preventing spoofing. DMARC also stops forged messages from reaching inboxes by flagging them as spam. It can further improve email authentication rates by preventing malicious senders from masquerading as legitimate.
●   Delivery
DMARC allows the recipient to deliver an email that is compliant with DMARC. Compliance implies that a sender's emails can be easily checked through DMARC. Any illegal personification would be easily detected. Hence, DMARC facilitates the safe delivery of emails.
●   Identification
DMARC offers a way to identify the sender of an email message. In other words, it can be used as an identity system for both senders and receivers. This can be particularly useful with organizations with multiple email systems or wanting to use DMARC for their internal operations but not for external connections (such as webmail).
Is DMARC Free for Large Enterprises With Multiple Domains? 
Many people ask, is DMARC free for large enterprises with multiple domains? The answer is that for larger organizations with more complex infrastructures, it is recommended that DMARC is implemented through a third-party provider on a paid plan. Why? Let's find out: 
An enterprise makes use of several third-party email vendors to carry out their email marketing campaigns while operating a large number of domains and subdomains 

Mass- mailing, email clutter, and lack of monitoring can lead to legitimate emails being marked as spam and email deliverability issues 

Your third parties can also contribute to DNS lookups during SPF check, causing you to quickly exceed the lookup limit 

DMARC reports sent to your email address can be hard to read and monitor on your own even if you have a dedicated mailbox for receiving them
All this and more can be outsourced through a DMARC managed service with very little overhead charges and long-term benefits. 
When Should You Use a Paid DMARC Plan? 
While asking yourself is DMARC free, you should also ask yourself when you should start considering shifting towards a managed service provider and why. DMARC is a free and easy way to protect your domain from email spoofing. It's also a great way to improve your deliverability and protect your reputation. However, there are some situations where you may want to consider a paid DMARC plan.
An enterprise sender with a large email volume may find that a paid plan offers more features and flexibility than a free one. Paid plans usually include tools for monitoring and troubleshooting and support from experts who can help you maximize the benefits of DMARC. A small business owner with a lack of experience and technical expertise in protocol implementation and maintenance can also avail of a paid plan that is customized to handle fewer domains at an affordable price. 
How Can It Help You Monitor Your Email Channels?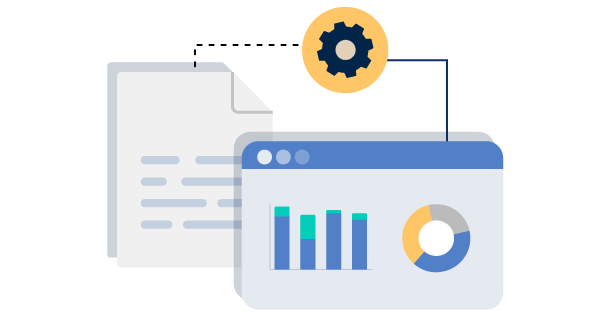 A DMARC monitoring service helps you keep track of your email channels across a single platform. DMARC provides detailed reports on all email activity including who is sending emails, when they are being sent, and where they are being sent. This information can help you to understand better and monitor your email channels. As a result, DMARC can be a valuable tool for protecting against email-based threats.
Email is one of the most important channels for marketers to communicate with customers. However, email is also one of the most dangerous channels for Phishing and spam. DMARC adds another layer of security that helps prevent spoofing attacks, working in harmony with SPF and DKIM to ensure all incoming emails have email authentication headers and signed bodies that can be cross-checked during verification. 
Final Words
Is DMARC free? The answer to this question is both yes and no. While the DMARC standard is free to use, manual implementation isn't always a wise decision unless you harbor years and years of hands-on experience. 
Moreover, you will need to allocate staff to configure and manage the system. To look at the bigger picture, the benefits of DMARC can far outweigh the costs helping you save considerable a amount by preventing email scams. Businesses investing in software and services to enable DMARC monitoring and enforcement have experienced a 10% improvement in the deliverability of emails over time with minimized spam complaints. 
PowerDMARC provides custom plans for small businesses, mid-sized companies, and large enterprises starting at only 8 USD per month. The plan includes an array of email authentication protocols like DMARC, SPF, DKIM, MTA-STS, and BIMI that security experts swear by today. 
What's even better, you don't need to commit to a paid plan right away. Take a free DMARC trial to test out the benefits yourself with no card details needed!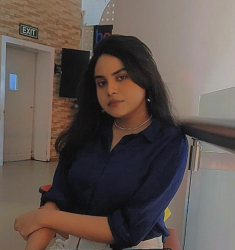 Latest posts by Ahona Rudra
(see all)