Methods To Protect Yourself From Identity Theft
The modern world's growing dependence on digital technologies has had a significant impact on the rise of identity theft cases. To begin with, what is identity theft? Identity theft involves stealing personal information without consent, usually for financial gain or various fraudulent activities conducted in the victim's name.
The advent of the digital age has created a fertile ground for identity thieves, who exploit vulnerabilities in online systems, social engineering tactics, and the vast troves of personal data circulating on the internet. According to the Federal Trade Commission (FTC), the number of identity theft reports increased by 3.3% from 2020 to 2021, to just over 1.43 million. 
Consequently, it has become increasingly imperative for individuals to grasp the intricacies of identity theft and adopt robust protective measures. 
Understanding identity theft encompasses a comprehensive grasp of the signs and examples across financial, digital, and legal domains. This awareness empowers individuals and organizations to detect identity theft early, enabling swift and effective responses to mitigate its damaging consequences.
Discovering Identity Theft
Recognizing identity theft requires vigilance across financial, digital, and legal domains.
Financial
Unexplained and Unrecognized Transactions
Monitor your financial records for irregularities, such as unfamiliar charges, withdrawals, or transfers.
Be aware of sudden credit score drops or denials of credit applications.
Digital
Scrutinize sender addresses, message content, and the legitimacy of requests to distinguish between authentic and fraudulent communications. Use email verification tools to ensure safety.
Legal
Unauthorized Account Openings
Regularly review your credit reports and bank statements to identify unfamiliar accounts or activities.
Impersonation and Legal Notices
Be aware of instances of impersonation and legal notices related to unfamiliar activities or debts.
How to Prevent Identity Theft?
In 2021, the total financial losses due to identity theft fraud surged to a remarkable $5.8 billion, marking a substantial 77% increase compared to the previous year. Nevertheless, maintaining a vigilant and cautious approach can be your safeguard against falling victim to this rising threat.
Strong passwords and 2FA
Protecting oneself from identity theft requires a multi-faceted approach. Strong passwords and authentication mechanisms form the first line of defense. Creating complex, unique passwords for every online account and enabling two-factor authentication adds an extra layer of security, making it considerably more challenging for cybercriminals to gain unauthorized access. Securely storing and managing these credentials is equally vital, as they are the keys to our digital lives.
Secure Handling of Personal Documents
Equally crucial is the secure handling of personal documents. Paper documents containing sensitive information should be locked away or shredded before disposal to prevent physical theft. Digital documents should be encrypted and stored in secure, password-protected files or folders. Ensuring that personal information doesn't fall into the wrong hands, whether in physical or digital form, is paramount.
DMARC: Protection Against Phishing Scams
Phishing scams remain a common tactic used by identity thieves, and staying aware of phishing attempts is essential. This involves being cautious about unsolicited emails, messages, or phone calls requesting personal information. Implementing email security protocols like DMARC helps prevent malicious actors from sending emails that appear to come from legitimate domains, thus reducing the risk of phishing attacks in which attackers impersonate trusted entities.
Credit Monitoring 
Lastly, regular credit monitoring is another critical step. Reviewing credit reports and statements for unusual or unauthorized activity can help detect identity theft early. Timely identification allows individuals to take action to minimize the damage and recover their stolen identity.
Consequences of Identity Theft
Understanding the consequences of identity theft is vital, as it highlights the wide-ranging and profound impact this crime can have on individuals and businesses. These consequences can be categorized into three primary areas: financial, legal, and damage to reputation.
Financial Consequences 
Identity theft can wreak havoc on an individual's or a business's financial health. This may involve unauthorized transactions, drained bank accounts, fraudulent credit card charges, and loans taken out in the victim's name. The financial recovery process can be lengthy and may require extensive effort to rectify the damage. Victims often face substantial monetary losses, which can take years to fully resolve.
Legal Repercussions 
Identity theft can lead to legal entanglements for both victims and perpetrators. Victims may need to prove their innocence in cases of fraudulent activity associated with their identity, which can be a complex and time-consuming process. Additionally, they might have to collaborate with law enforcement agencies and legal professionals to resolve these issues. On the other hand, identity thieves can face severe legal penalties, including fines and imprisonment, if apprehended and convicted.
Damage to Reputation and Professional Standing
Beyond the financial and legal aspects, identity theft can inflict substantial harm on an individual's reputation and professional standing. False information or criminal activities attributed to the victim can tarnish their personal and professional image. 
In the business world, this damage can extend to the reputation of the affected organization, potentially leading to a loss of trust among clients, partners, and stakeholders. Rebuilding one's reputation and professional standing can be a painstaking process that takes considerable time and effort.
One of the notable identity theft examples was in 2021, when a hacker group breached the systems of Uber, compromising the personal data of 57 million customers and drivers, including names, contact details, and driver's license numbers. 
The hackers obtained the names and Social Security Numbers of over 600,000 Uber drivers. Despite an initial attempt to conceal the breach, Uber later revealed it to the public and regulators, resulting in a $148 million settlement with the Federal Trade Commission and the New York Attorney General's Office.
Responding to Identity Theft
You must take the following steps immediately-
The first step is to report the identity theft to the Federal Trade Commission (FTC) at IdentityTheft.gov. You can also file a police report.

Place a fraud alert on your credit reports with all three major credit bureaus: Equifax, Experian, and TransUnion. This will make it more difficult for someone to open new accounts in your name. You may also want to consider placing a credit freeze on your credit reports, which will prevent anyone from opening new accounts in your name without your permission.

Contact any financial institutions where you have accounts, such as banks, credit card companies, and loan servicers, to notify them of the identity theft. They will be able to close or freeze any fraudulent accounts and help you dispute any unauthorized charges.
Recovery Process
Keep copies of all police reports, FTC reports, and other documentation related to identity theft. This will be helpful when you are disputing fraudulent charges and trying to restore your credit.

If the identity theft involved a criminal offense, such as fraud or forgery, you may want to work with law enforcement to investigate the crime and bring the perpetrators to justice.

Contact any creditors where you have accounts that have been affected by the identity theft. They will be able to help you dispute any fraudulent charges and reopen any accounts that have been closed.
The Importance of Identity Theft Protection
Identity theft protection is a crucial concern for business executives, as it addresses a myriad of issues with far-reaching implications. Here are some key reasons why business executives need identity theft protection:
Corporate Data Security
Business executives often have access to sensitive company information and proprietary data. In the event of an executive's identity being compromised, cybercriminals may gain unauthorized access to corporate systems and data, posing a significant threat to the organization's security.
Personal and Professional Reputation
The reputation of a business executive is intertwined with the success and trustworthiness of the organization they represent. Protecting one's identity is essential to maintaining a reputation built on integrity and competence.
Legal and Regulatory Compliance
Businesses must adhere to strict data protection and privacy regulations. Executives who fail to protect their identities and the sensitive information they handle may find themselves in violation of these regulations.  
Cost Savings and Risk Mitigation
Identity theft can result in substantial financial losses, legal fees, and damage control expenses. 
Wrapping Up
Identity theft protection is indispensable for individuals and business executives alike — it is a proactive and ongoing process that involves not only actively monitoring personal information but also taking swift action in response to any suspicious activities or breaches. To learn more about cyber threat management in a rapidly evolving digital landscape, contact us today.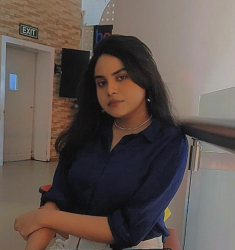 Latest posts by Ahona Rudra
(see all)