Phishing-as-a-Service (PhaaS) Explained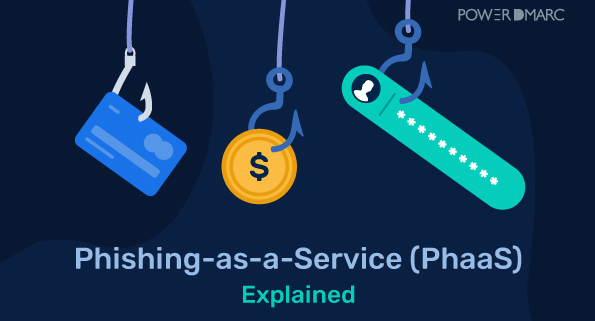 While lucrative, cybercrime has a high barrier to entry. In the past, hackers needed the knowledge and skills to develop their attacks from scratch. However, in recent past, these technical barriers are a thing of the past with the rise of the underground phishing-as-a-service sector. Anyone can now become a cybercriminal with the click of a button if they know where to look and how much they want to spend.
Phishing can be the first step of a sophisticated data-stealing scheme, and it's still a popular tactic for one simple reason: it works. It's been there for a long time, but today's cybercriminals know how to use it in many ways. 
According to FBI statistics, phishing and its variants were the third most common cybercrime in 2017, resulting in roughly $30 million in damages. Phishing assaults significantly increased in 2019. Phishing emails were a leading entry point for ransomware in 2020, accounting for up to 54% of all digital vulnerabilities. Poor user behavior, and the lack of cybersecurity training and enforced authentication protocols were crucial factors that contributed to these alarming statistics.
Learn how to mitigate "no DMARC record found" error here. 
What is Phishing-as-a-Service (PhaaS)?
Phishing-as-a-Service (PhaaS) is a type of organized cybercrime where criminals over the web offer phishing services to others in exchange for money. Phishing is an email fraud variant where criminals send messages masquerading as a legitimate company to trick people into giving them personal information, such as banking details or passwords. PhaaS providers often create fake websites and landing pages that look real, making it even harder for people to spot the scam. 
Phishing-as-a-service is becoming increasingly sophisticated, and PhaaS providers can often bypass security measures like email two-factor authentication. As a result, Phishing-as-a-Service is a growing problem that businesses must be aware of. There are steps that companies can take to protect themselves against it, such as training employees on how to spot phishing emails, using anti-phishing softwares and implementing email authentication protocols. However, as Phishing-as-a-Service providers become more crafty, businesses must be constantly vigilant to protect themselves.
Why is Phishing-as-a-Service a Problem?
For many enterprises, the proliferation of PhaaS bodes danger. Phishing is already a significant security problem; according to Egress, 73% of enterprises have been the target of successful phishing attacks in the previous year. The monetization of phishing kits is just going to exacerbate the situation.
Phishing-as-a-service is a problem since it lowers the barrier to phishing. 
PhaaS has inspired a new generation of cybercriminals to try their hand at phishing by lowering the obstacles to entry, and the return on investment for them is enormous. To send an efficient email, a cybercriminal typically needs to know HTML. They'd also need to understand how to create a website that looks authentic, even while stealing credentials. If someone purchases a phishing kit, these skills are not required to carry out a phishing assault. There is very little time between the conception of an attack and its ' fulfillment.'
Even the people who are already executing phishing assaults can benefit from PhaaS. It is because the ability of the perpetrators typically limits the success of a phishing campaign. But more people will fall for their attacks if they purchase a phishing kit.
PhaaS also makes it more challenging to prosecute phishing attempts.
It allows people skilled at creating phishing kits to earn from the business without conducting any phishing assaults. If a phishing kit user is caught, the person who sold the phishing kit is unlikely to face charges. Thus, the actual cybercriminal can continue to sell similar kits to other people.
How to Mitigate the Phishing Threat?
Phishing, while an old trick, will continue to fool users but you can stay safe by implementing the following best practices:
Train Your Employees
Along with educating your employees about phishing, it is essential to have systems that can protect your business if an employee falls for a phishing scam. For example, you should consider using a spam filter to block suspicious emails from reaching your employees' inboxes. You should also have a process for reporting suspicious emails so that they can be investigated. Taking these precautions can help keep your business safe from phishing attacks.
Never Click on Suspicious Links
First, be suspicious of any unsolicited emails or texts that claim to be from a reputable organization. Even if the message appears from a known company, never click on links or attachments unless you are sure they are safe. If unsure, go to the organization's website directly rather than clicking on any links in the message.
Keep Your Anti-virus Software Up-to-date
An anti-virus software can detect and block phishing attacks, but only if it is up-to-date. Outdated software may not recognize the latest phishing scams, leaving you vulnerable to the same attacks. So, check your anti-virus software regularly to ensure it is up-to-date and working correctly. Also, don't forget to keep your other software up-to-date, such as your operating system and web browser.
Finally, be cautious about giving out personal information online. Phishers can pose as legitimate businesses to trick you into revealing sensitive information. Thus, you should provide your personal information to trustworthy websites only.
Use DMARC to authenticate your emails 
Phishing emails can be kept out of your inbox by email spam filters, but hackers are continually trying to bypass these filters. There is no channel with a more enormous reach than email, which has about 5 billion accounts worldwide. As a result, attackers prefer using email as a route for their harmful intentions.
This is where DMARC steps in to resolve the issues that spam filters can't. 
DMARC has been designed to combat email spoofing and phishing attacks that are a result of forged business domains. DMARC not only gives you complete visibility into your email channels but also makes phishing attacks apparent. Through constant monitoring and source verification, it can reduce the impact of phishing assaults, prevent spoofing, guard against brand abuse and scams, and protect business email from being compromised. 
Organizations who are not familiar with the details of implementation or want to save deployment time and effort can use our DMARC Analyzer to streamline their deployment process.
Creating a DMARC record for your domain can protect your brand and customers from phishing attacks.
A DMARC record contains four key components:
SPF alignment

DKIM alignment

Reporting options
The DMARC policy specifies how incoming emails should be handled in case of DMARC fail. SPF alignment ensures that emails sent only from authorized IP addresses will pass DMARC checks. DKIM alignment verifies the signing domain for an email. Reporting options specify where DMARC reports should be sent.
Final Words
Both individuals and corporations are vulnerable to phishing. It leads to personal account hacking and business network infiltration. Plus, Phishing-as-a-service exacerbates this problem by letting anyone, regardless of their skill level, carry out such assaults.
PhaaS not only increases the frequency of phishing attacks but also makes each assault potentially more successful. But the good news is there is a way to reduce the blow! The PowerDMARC team can assist you at every step of your DMARC implementation journey to build up your defenses against phishing-as-a-service quicker than any other solution out there!! Take a free DMARC trial today to experience it yourself.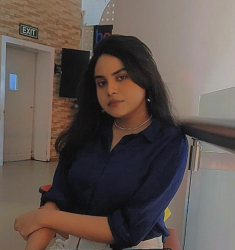 Latest posts by Ahona Rudra
(see all)