How to Leverage Email Authentication Solutions (SPF, DKIM, and DMARC) to Stop Email Spoofing?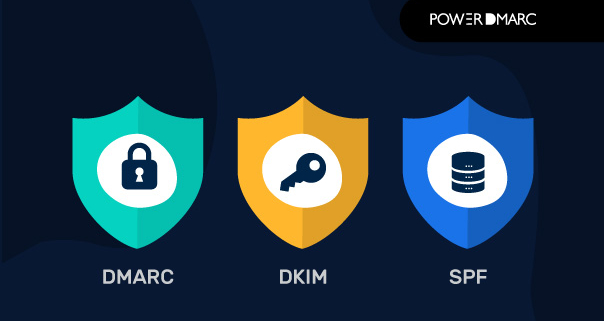 Email authentication standards: SPF, DKIM, and DMARC are showing promise in cutting down on email spoofing attempts and improving email deliverability. While differentiating spoofed (fake) emails from legitimate ones, email authentication standards go further in distinguishing if an email is legitimate by verifying the identity of the sender.
As more organizations adopt these standards, the overall message of trust and authority in email communication will begin to reassert itself. Every business that depends on email marketing, project requests, financial transactions, and the general exchange of information within or across companies needs to understand the basics of what these solutions are designed to accomplish and what benefits they can get out of them.
What is Email Spoofing?
Email spoofing is a common cybersecurity issue encountered by businesses today. In this article, we will understand how spoofing works and the various methods to fight it. We will learn about the three authentication standards used by email providers − SPF, DKIM, and DMARC to stop it from happening.
Email spoofing can be classified as an advanced social engineering attack that uses a combination of sophisticated techniques to manipulate the messaging environment and exploit legitimate features of email. These emails will often appear entirely legitimate, but they are designed with the intention of gaining access to your information and/or resources. Email spoofing is used for a variety of purposes ranging from attempts to commit fraud, to breach security, and even to try to gain access to confidential business information. As a very popular form of email forgery, spoofing attacks aim to deceive recipients into believing that an email was sent from a business they use and can trust, instead of the actual sender. As emails are increasingly being sent and received in bulk, this malicious form of email scam has increased dramatically in recent years.
How can Email Authentication Prevent Spoofing?
Email authentication helps you verify email sending sources with protocols like SPF, DKIM, and DMARC to prevent attackers from forging domain names and launch spoofing attacks to trick unsuspecting users. It provides verifiable information on email senders that can be used to prove their legitimacy and specify to receiving MTAs what to do with emails that fail authentication.
Hence, to enlist the various benefits of email authentication, we can confirm that SPF, DKIM, and DMARC aid in:
Protecting your domain from phishing attacks, domain spoofing, and BEC
Providing granular information and insights on email sending sources
Improving domain reputation and email deliverability rates
Preventing your legitimate emails from being marked as spam
How Do SPF, DKIM, and DMARC Work Together to Stop Spoofing?
Sender Policy Framework
SPF is an email authentication technique used to prevent spammers from sending messages on behalf of your domain. With it, you can publish authorized mail servers, giving you the ability to specify which email servers are permitted to send emails on behalf of your domain. An SPF record is stored in the DNS, listing all the IP addresses that are authorized to send mail for your organization.
If you want to leverage SPF in a way that would ensure its proper functioning, you need to ensure that SPF doesn't break for your emails. This could happen in case you exceed the 10 DNS lookup limit, causing SPF permerror. SPF flattening can help you stay under the limit and authenticate your emails seamlessly.
DomainKeys Identified Mail
Impersonating a trusted sender can be used to trick your recipient into letting their guard down. DKIM is an email security solution that adds a digital signature to every message that comes from your customer's inbox, allowing the receiver to verify that it was indeed authorized by your domain and enter your site's trusted list of senders.
DKIM affixes a unique hash value, linked to a domain name, to each outgoing email message, allowing the receiver to check that an email claiming to have come from a specific domain was indeed authorized by the owner of that domain or not. This ultimately helps to pick up on spoofing attempts.
Domain-based Message Authentication, Reporting and Conformance
Simply implementing SPF and DKIM can help verify sending sources but isn't effective enough to stop spoofing on their own. In order to stop cybercriminals from delivering fake emails to your recipients, you need to implement DMARC today. DMARC helps you align email headers to verify email From addresses, exposing spoofing attempts and fraudulent use of domain names. Moreover, it gives domain owners the power to specify to email receiving servers how to respond to emails failing SPF and DKIM authentication. Domain owners can choose to deliver, quarantine, and reject fake emails based on the degree of DMARC enforcement they need.
Note: Only a DMARC policy of reject allows you to stop spoofing.
Additionally, DMARC also offers a reporting mechanism to provide domain owners with visibility on their email channels and authentication results. By configuring your DMARC report analyzer, you can monitor your email domains on a regular basis with detailed information on email sending sources, email authentication results, geolocations of fraudulent IP addresses, and the overall performance of your emails. It helps you parse your DMARC data into an organized and readable format, and take action against attackers faster.
Ultimately, SPF, DKIM, and DMARC can work together to help you catapult your organization's email security to new heights, and stop attackers from spoofing your domain name to safeguard your organization's reputation and credibility.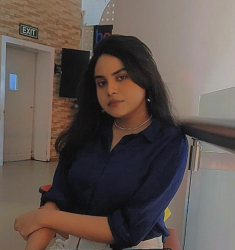 Latest posts by Ahona Rudra
(see all)